FULL PARTNERS


Harvard-MIT Biomedical Engineering Center.
Banc de Sang i Teixits

Institut de Recerca Germans Trias i Pujol




1/7/22-30/6/25) Retos VASCRAFT CPP2021-008438 "Nuevo injerto humano vascular descelularizado y re-endotelizado producido mediante ingeniería de tejidos para su uso en derivación de arteria coronaria" "New human decellularized and re-endothelialized tissue-engineered VASCular gRAFT for artery bypass grafting. VASCRAFT"

RESUMEN:
La cirugía de revascularización coronaria, o Coronary Artery Bypass Grafting (CABG), es un procedimiento quirúrgico en el que arterias o venas autólogas se utilizan para salvar obstrucciones, totales o parciales, de las arterias coronarias. Esta cirugía tiene dos objetivos fundamentales: mejorar la calidad de vida del paciente, al disminuir la angina producida por la isquemia miocárdica, a la vez que mejorar el pronóstico del paciente, al disminuir el riesgo de sufrir complicaciones tales como el infarto de miocardio. Los vasos autólogos más utilizados son la arteria mamaria, la arteria radial y la vena safena mayor. La arteria mamaria se emplea fundamentalmente como bypass en la arteria coronaria descendente anterior, pero para el resto de arterias coronarias, la vena safena es el injerto de revascularización más empleado, gracias a su mayor disponibilidad y versatilidad. Además, la agresión quirúrgica necesaria para su extracción en la cara anterior de la pierna es la herida que mayor morbilidad genera tras la cirugía de revascularización, pudiéndose acompañar de dolor postoperatorio, pérdida de movilidad, alteraciones de cicatrización y la necesidad de reingreso y reintervención. La necesidad clínica no cubierta es clara: se necesita suplir el uso de la vena safena como injerto de revascularización con un conducto accesible, que no provoque comorbilidad y que permee a largo plazo. Existen múltiples opciones, poliméricas o basadas en ingeniería de tejidos, que han obtenido, hasta la fecha, malos resultados: altas tasas de obstrucción, trombogenicidad sostenida de la superficie interna (principalmente debido a la falta de endotelización adecuada), y subóptimas propiedades mecánicas y elasticidad de la pared. En este proyecto se pretende superar las limitaciones anteriormente mencionadas con una aproximación innovadora: el bioimplante VasCraft. Este producto de terapia avanzada se desarrollará utilizando las capacidades conjuntas del Banc de Sang i Teixits, el Hospital Germans Trias i Pujol y el Instituto Químico de Sarrià, tres reputadas instituciones en el ámbito de la ingeniería de tejidos, soluciones terapéuticas basadas en productos de terapia avanzada, en el desarrollo de dispositivos y la cardiología clínica. VasCraft consiste en un injerto venoso descelularizado (IVD) que se obtendrá a partir de la descelularización de venas safenas procedentes de donantes cadavéricos en BST. Posteriormente, se realizará la re-endotelización de estos IVD con células endoteliales derivadas de células madre mesenquimales aisladas de gelatina de Wharton. Este proceso se realizará en biorreactores tubulares impresos mediante tecnología 3D. Una vez confirmada la correcta y robusta recelularización de los prototipos, se generará el producto de terapia avanzada bajo condiciones GMP. La seguridad y funcionalidad del bioimplante VasCraft se evaluará en un modelo animal porcino, trasplantándolo mediante una derivación arterial término-terminal en la arteria femoral. Después del estudio pre-clínico se preparará el dossier de Producto en Investigación a la Agencia Española del Medicamento y Productos Sanitarios para solicitar la autorización de uso en un ensayo clínico. El desarrollo del innovador producto de terapia avanzada VasCraft generará impacto a nivel científico, a nivel social y a nivel económico, desarrollando una estrategia novedosa para la obtención de vasos sanguíneos que permeen, que no supongan una comorbilidad al paciente, y que estén disponibles a un precio razonable para reducir los costes a la sanidad pública y los hospitales privados. El mercado mundial de enfermedades coronarias, de 20.000 millones de dólares anuales, es un mercado global con gigantes americanos como Abbott, Medtronic o Boston Scientific. El bioimplante VasCraft, una solución absolutamente innovadora, podría cambiar parte de este mercado con un proyecto completamente ideado y desarrollado en España, fortaleciendo la ciencia, economía y reputación nacional.
SUMMARY:
Coronary artery bypass grafting, or Coronary Artery Bypass Grafting (CABG), is a surgical procedure in which autologous arteries or veins are used to bypass total or partial obstructions of the coronary arteries. This surgery has two fundamental objectives: to improve the patient's quality of life, by reducing the angina produced by myocardial ischemia, and improve the patient's prognosis, by reducing the risk of suffering complications such as myocardial infarction. The most used autologous vessels are the mammary artery, the radial artery and the great saphenous vein. The mammary artery is fundamentally used as a bypass in the anterior descending coronary artery, but for the rest of the coronary arteries, the saphenous vein is the most used revascularization graft, thanks to its greater availability and versatility. However, the surgical aggression necessary for its extraction on the anterior face of the leg is the wound that generates the greatest morbidity after revascularization surgery as it may be accompanied by postoperative pain, loss of mobility, healing alterations and the need for readmission and reintervention. In this context, the unmet clinical need is clear: it is necessary to replace the use of the saphenous vein as a revascularization graft with an accessible conduit, which does not cause comorbidity and has long-term patency. There are multiple options between polymeric or tissue engineering-based tissues, but to date poor results have been obtained: high rates of obstruction, sustained thrombogenicity of the internal surface (mainly due to the lack of adequate endothelialization), and suboptimal mechanical properties and wall elasticity. This project aims to overcome the aforementioned limitations with an innovative approach: the VasCraft bioimplant. This advanced therapy product will be developed using the joint capacities of the Banc de Sang i Teixits, the Germans Trias i Pujol Hospital and the Sarrià Chemical Institute, three renowned institutions in the field of tissue engineering, therapeutic solutions based on advanced therapy products, device development and clinical cardiology. VasCraft structure consist of a decellularized venous graft (DVI) that will be obtained from the decellularization of saphenous veins from cadaveric donors in BST. Subsequently, these IVDs will be re-endothelialized with endothelial cells derived from mesenchymal stem cells isolated from Wharton's jelly. This process will be carried out in tubular bioreactors printed using 3D technology. Once the correct and robust re-endothelization of the prototypes has been confirmed, the advanced therapy product will be generated under GMP conditions. The safety and functionality of the VasCraft bioimplant will be evaluated in a pig animal model in IGTP, transplanting it through an end-to-end arterial bypass in the femoral artery. Graft patency will be evaluated by angiography in 14 animals. After 30 days, they will be sacrificed and the quality of the graft wall and inflammation will be evaluated. If the pre-clinical study is successful, the Research Product dossier will be prepared for the Spanish Agency for Medicines and Health Products (AEMPS) to request authorization for use in a clinical trial. The development of the innovative VasCraft advanced therapy product will generate an impact at a scientific, social and economic level, developing a novel strategy for obtaining blood vessels capable to permeate, to not entail comorbidity for the patient, and to be available at a reasonable price to reduce costs of public health and private hospitals. The world market for coronary diseases, which costs about 20,000 million dollars a year, is a global market with American giants such as Abbott, Medtronic or Boston Scientific. The VasCraft bioimplant, an absolutely innovative solution, could change part of this market with a project completely conceived and developed in Spain, strengthening science, economy and national reputation.


IQS work:
Desarrollo de un protocolo de recelularización del IVD. Desarrollo del protocolo de re-endotelización del IVD: protocolo de diferenciación celular de las WJ-MSC a células endoteliales; protocolo de en-endotelización del IVD y protocolo de flujo pulsátil de las IVD reendotelizadas.
Validación del IVD re-endotelializado en un modelo porcino. Realización de la validación de la seguridad y eficacia del bioimplante VasCraft en un modelo animal porcino, evaluandose la permeavilidad vascular, y estudio histológico e inmunohistoquímico.
Validación del Producto en investigación. Realización de la validación del proceso de producción GMP del bioimplante VasCraft
Preparación dosier del PI AEMPS. Redacción y entrega de la documentación al Comité Etico de Investigaciones médicas para la solicitud de la aprovación del ensayo clínico. Redacción y entrega del dosier del producto de investigación, el bioimplante VasCraft, a la AEMPs para la solicitud de su uso en un ensayo clínico fase I.

BST news 1/2/2023
IQS tech Transfer news 4/7/2023
Badalona TV from minute 24 to 28 in catalan 20/7/2023



For any queries do not hesitate to contact:
Andres-Amador Garcia-Granada:
Via Augusta 390, 08017 Barcelona, Spain
Tel.: +34 932 672 083 / Tel.Cen.: +34 932 672 000 -ext.283
Fax: +34 932 056 266
andres.garcia@iqs.edu
www.iqs.edu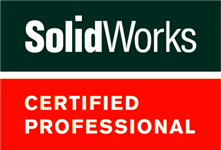 Click here for a complete list of Andres-Amador Garcia-Granada Publications.