FULL PARTNERS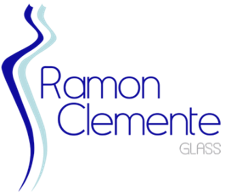 ASSOCIATED PARTNERS



Experimental temperature distribution of glass drop.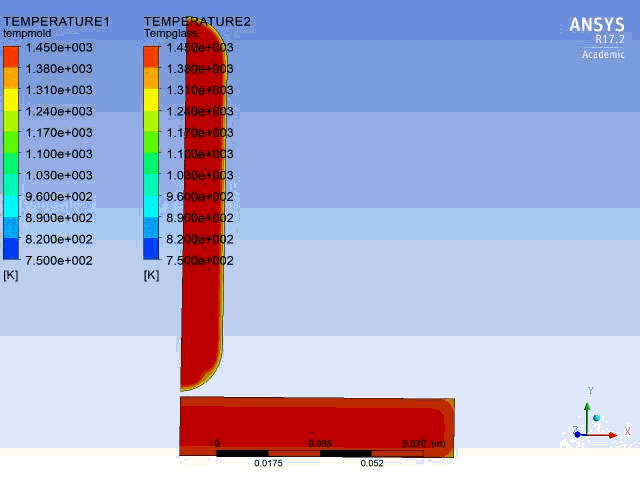 Animated gif of glass gob drop on a hot plate.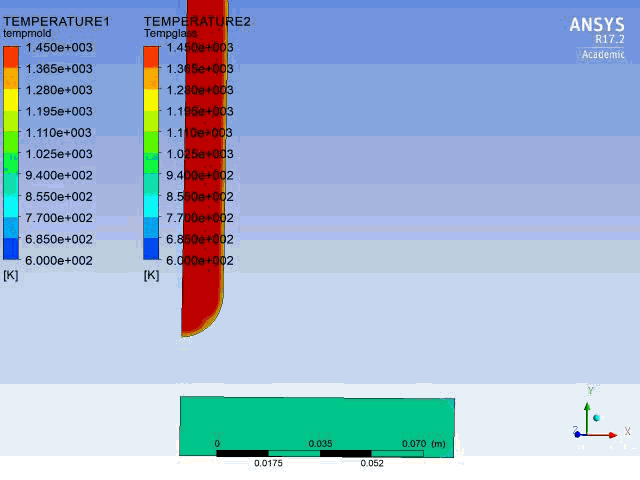 Animated gif of glass gob drop on a cold plate.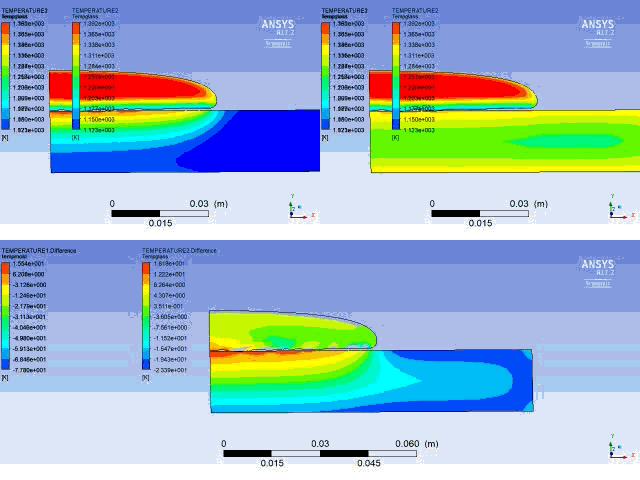 Animated gif comparison of two gob drop.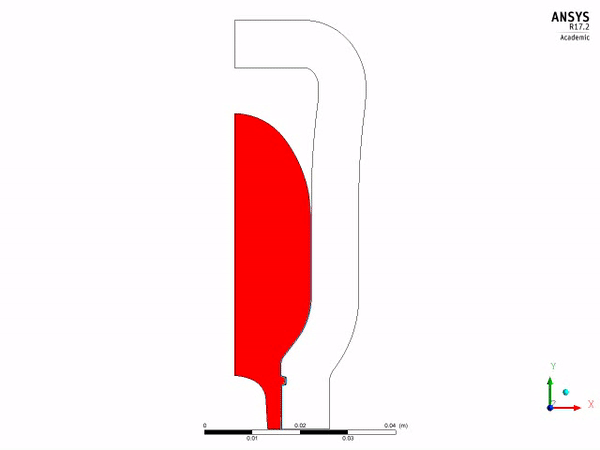 Animated gif of first blow on blank mold.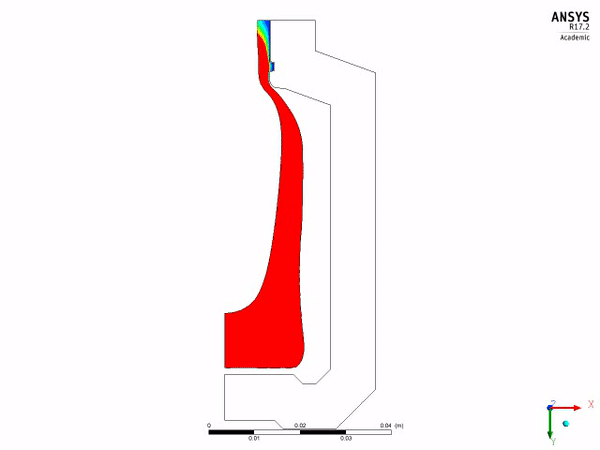 Animated gif of second blow on final mold.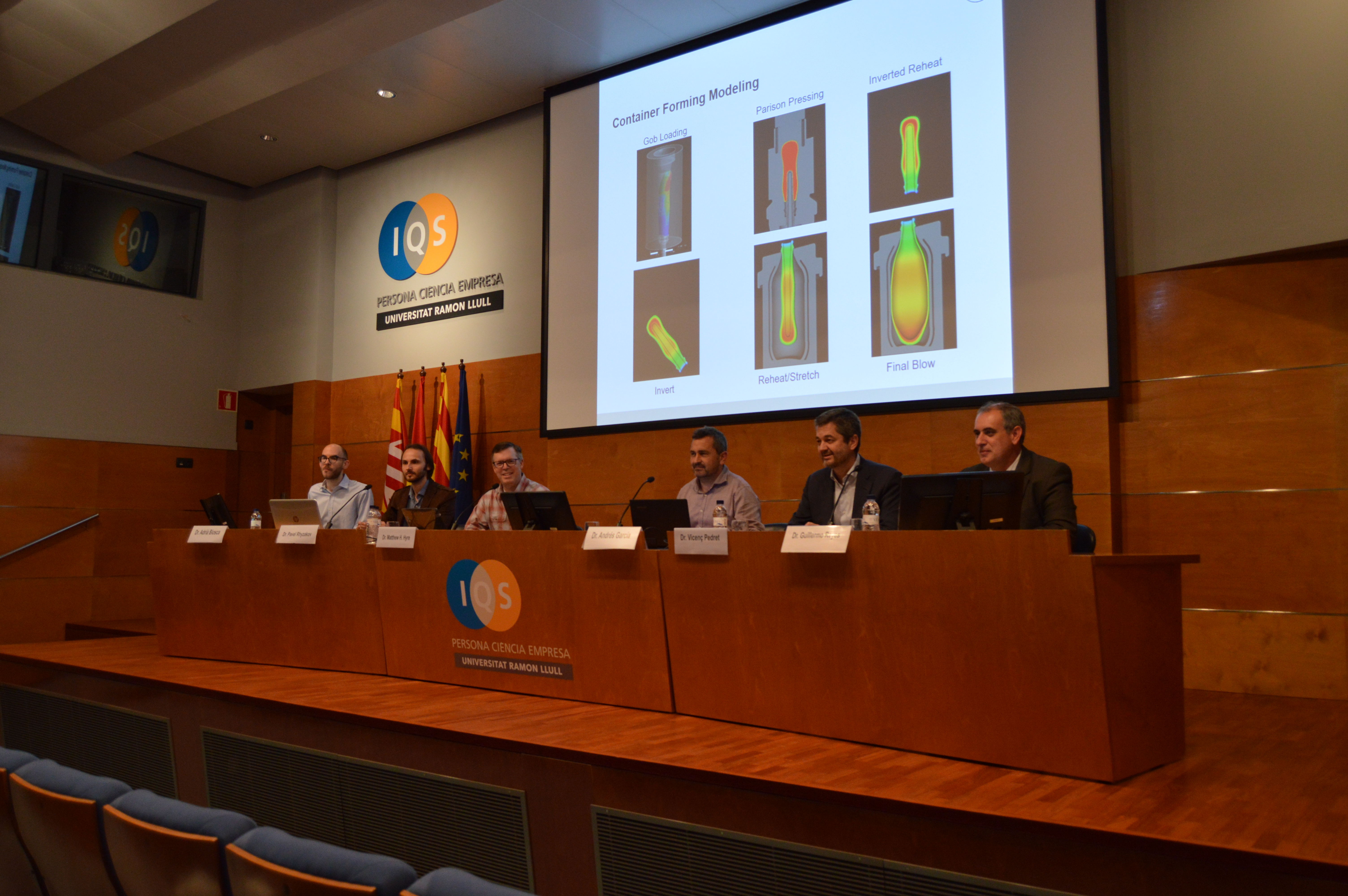 Conference hold at IQS may 2017. From left to right Adria Biosca, Pavel Ryzhakov, Matthew Hyre, Andres Garcia, Vicens Pedret and Guillermo Reyes.

A conference on glass blowing simulation was hold at IQS in may 2017.
Dr. Guillermo Reyes as head of department of industrial Engineering at IQS welcomed all participants and introduced all speakers.
Dr. Vicens Pedret as CEO of Ramon Clemente introduced all talks and animated everybody to share their knowledge to improve glass blowing simulation tools.
Dr. Andres Garcia made an introduction to material characterisation for simulation Garcia presentation
Then the PhD candiadate Adria Biosca showed the needs for developing a simulation tool at Ramon Clemente showing initial results for blowing and drop tests in glass Biosca presentation
Dr. Pavel Ryzhakov showed the approach developed by CIMNE to simulate Glass blow Ryzhakov presentation
Finally Dr. Matthew Hyre showed some examples from his large experience in glass blowing simulation Hyre presentation

We would like to thank Fundacion LaCaixa for its finantial support to improve research on glass blowing






For any queries do not hesitate to contact:
Andres-Amador Garcia-Granada:
Via Augusta 390, 08017 Barcelona, Spain
Tel.: +34 932 672 083 / Tel.Cen.: +34 932 672 000 -ext.283
Fax: +34 932 056 266
andres.garcia@iqs.edu
www.iqs.edu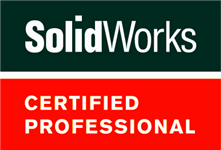 Click here for a complete list of Andres-Amador Garcia-Granada Publications.